IT Services for Small to
Medium-Sized Businesses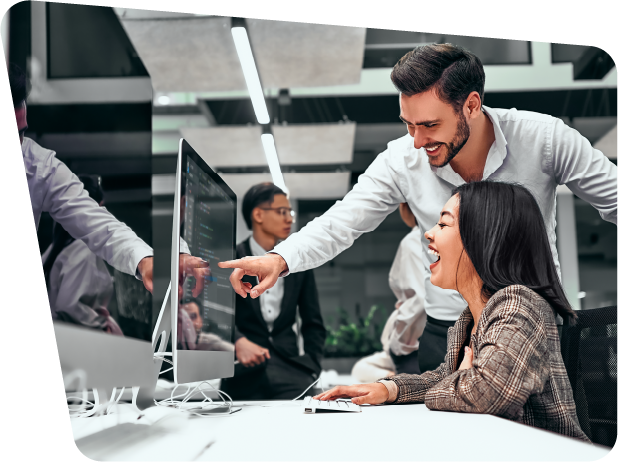 Too many business leaders spend their time reacting to what's going
on today rather than planning for tomorrow. Leveraging decades of
Fortune 100 experience, The Revolt Group gets you the right tech that
empowers your people so you can plan strategically for the future.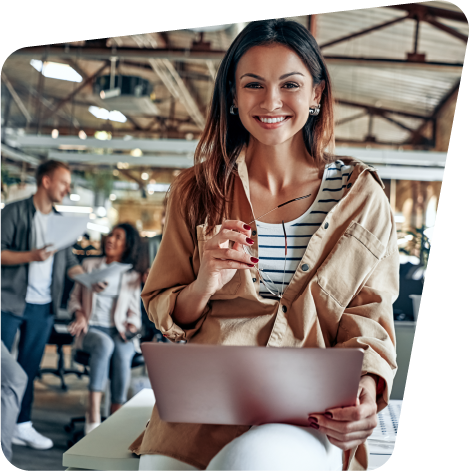 We are The Revolt Group
We are strategists, technologists and thinkers dedicated to unlocking the power of technology for small to medium-sized businesses. We know when running a business, you can't afford to be bogged down by tech problems. You need to equip your team with the right tools to enhance the success of your business.
We believe you deserve to feel confident and fulfilled when you finish work everyday.
Are you constantly stuck in the weeds at your company? When you're spending all your time reacting to what's going on today, you can't plan for tomorrow. And that's a problem.
As business owners ourselves, we've been there. At The Revolt Group, we're obsessed with helping companies find the right tech for your people, to meet your business goals, and carry you into the future. So you can focus on the big picture.
We've spent decades partnering with some of the world's largest multi-billion dollar companies like Wynn Hotels, Microsoft, Oracle and Unisys to manage and
implement all kinds of tech, cybersecurity and IT solutions. But we believe everyone should have access to excellent tech that sets their people and business up for success. So we started The Revolt Group to deliver the same tech expertise these "big dogs" get to small and medium businesses who are looking ahead to the future.
We're here to be a true partner for our clients, so you can stop laying awake at night worrying about your tech, and instead feel confident knowing we're finding and implementing the right tech for your people to meet your business goals.
We've got your back.

We'll help you get clear on your business and personal goals

Conduct a deep dive to identify your root challenges

Implement custom solutions to help your people and company thrive

Gain freedom to reach your business goals
We are
Anthony,
Leo, Joe,
Ian, Andrew,
Matt, Craig
and You.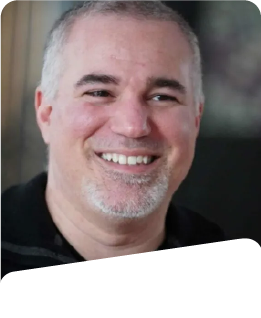 Anthony Daiuto
Anthony is responsible for setting the company's vision and strategic direction and passionate about making sure our clients are thriving today and tomorrow. He enjoys spending time with his wife and young kids, working out, playing hockey and real estate.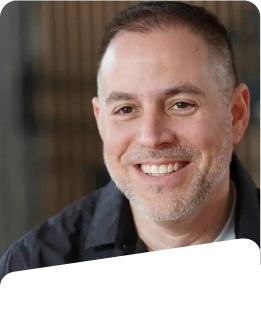 Leo Daiuto
Leo is passionate about finding peoples "why". He is responsible for driving innovation and building a company culture. When he is not with his wife and teenage kids you can find him in his music studio or working with early stage startups via the Penn State Great Valley LaunchBox .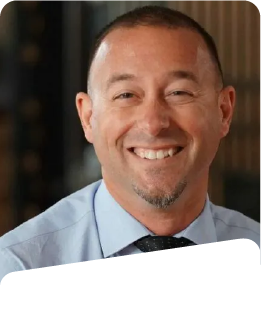 Joe Lyons
VP OF SOLUTIONS | CO-FOUNDER
Joe designs technology solutions that give clients the tools they need to run their business efficiently and securely. As a football coach, he knows the game plan is only as strong as the implementation. On the home front, Joe teams up with his wife to coach their kids to grow into the best version of themselves.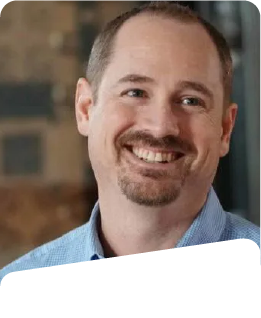 Ian Morris
Ian not only directs technology for Revolt, he is the air traffic controller of our technology. Ian is passionate about helping our clients secure their businesses while reducing costs and increasing productivity. Other passions include, sitting by his fire-pit, checking off his home improvement list and reading up on latest tech innovations.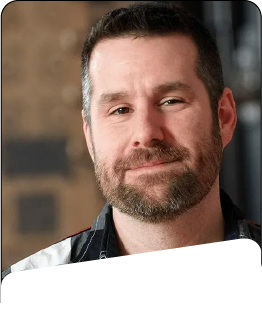 Andrew Karetas
Quick, think of something you do every day for your business. Andrew wants to help figure out how to automate that process to help businesses run more efficiently. He enjoys a good project and learning new skills along the way, like 3D printing or making his own desk out of hardwood flooring slats.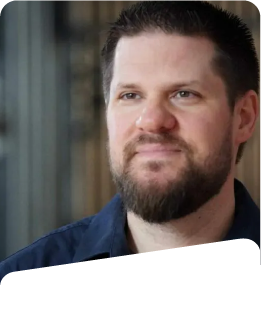 Matt Olinchak
If you are a Revolt client, you will know Matt as your front-line support for all of our cloud solutions. And if you ever found yourself in a shoot-out, you would want Matt on your side. He is a nationally ranked competition shooter, in fact in 2018, Delaware, Maryland, and Virginia named him state champion.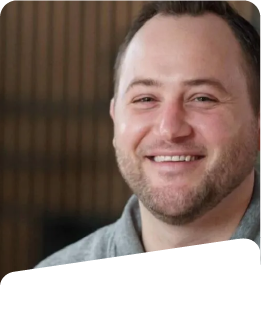 Craig Schultz
Craig is our LEED accredited Project Management Professional (PMP) obsessed with getting projects done on time, on budget and with a smile. It's no wonder Craig likes to run marathons. When he is not working with our team and our clients, he can be found chilling with his fiancé, his dog, and a cold craft beer.
With a tech partner watching your back, your new future awaits.

Happy, productive staff

Robust security

Improved visibility

Tech that makes your life easier

Strategic plan for the future

hi@therevoltgroup.com
610.314.4311
West Chester, PA and Everywhere
Copyright © 2021. All Rights Reserved.
The Revolt Group, LLC